Waxing Treatments for Men and Women
Waxing is a method of semi-permanent hair removal which removes the hair from the root. New hair will not usually grow back in the previously waxed area for between two and eight weeks. The more waxes you have, the less painful it becomes, and regrowth is usually finer and more sparse.
Almost any area of the body can be waxed, including eyebrows, face, bikini area, legs, arms, back, abdomen and feet. We specialise in strip waxing, which is accomplished by spreading warm wax thinly over the skin. A cloth or paper strip is then pressed on the top and ripped off with a quick movement against the direction of hair growth. This removes the wax along with the root and hair.
Prices
Full Leg
(45 mins)
£22.00
Full Leg and Bikini
(60 mins)
£28.00
3/4 Leg
(30 mins)
£18.00
Half Leg
(20 mins)
£16.00
Half Leg and Bikini
(45 mins)
£22.00
Underarm
(15 mins)
£10.00
Forearm
(15 mins)
£10.00
Lip or Chin
(15 mins)
£8.00
Lip and Chin
(15 mins)
£12.00
Eyebrow Shape
(15 mins)
£10.00
Navel
(5 mins)
£5.00
Bikini Wax
(15 mins)
£10.00
Hair is removed from the bikini area up to the knicker line.
High Bikini Wax
(15 mins)
£15.00
Hair is removed from the bikini area and higher than the knicker line.
Californian
(20 mins)
£22.00
This is a very high bikini wax leaving a small line of hair centrally in a vertical line above the front section and round underneath.
Brazilian
(30 mins)
£27.00
Leaves a small vertical strip within the front section. The hair is totally removed from the sides and right round the back.
Hollywood
(45 mins)
£30.00
All hair is removed from the whole area and no strip is left.
MENS WAXING
Eyebrow Shape
(15 mins)
£10.00
Back Wax
(40 mins)
£20.00
Chest Wax
(40 mins)
£22.00
Combined Back & Chest Wax
(80 mins)
£37.00
Before you wax:
You must not use a sun bed, sauna or any other heat treatments in the 24 hours before you have a wax treatment.
Treatments work best if you are freshly showered – without body creams or deodorants.
After you wax:
For 24 hours after you have been waxed, avoid sun, deodorant, very hot showers or baths, chlorinated pools, spas and saunas as these will irritate your skin.
Avoid touching the area too much.
Dry brushing or exfoliation is great as it helps the hairs grow through. It avoids ingrown hairs and spots.
Keep your skin moisturised.
Under 18's
Unfortunately HD Brows and LVL Lashes are not available for anyone under the age of 18 or for those who are pregnant or breast feeding.
All other treatments that I offer are available to under 18's only with full parental consent.
The treatments for under 18's will be discounted by 25% from the prices quoted above, except Gelish Nails which will be discounted by 15% from the prices quoted.
Opening Hours
Mon - Tue

10am - 8pm

Wed - Thu

9am - 8pm

Friday

9am - 6pm

Saturday

Please Ask

Sunday

Closed

Closed on Bank Holidays
Booking Appointments
All appointments need to be booked in advance.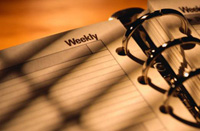 To book an appointment please text 07771 697598 or click here to email.

If you are unable to make your appointment, please contact me 24 hours prior to your treatment or a cancellation fee will be charged.
Payment
Georgie's Beauty Box only accepts cash and cheques (with cheque guarantee card) for treatments