Fake Bake Tanning
Fake Bake Spray Tanning - Spray tan is the fastest and most convenient way to apply, handy if you are on the go. We will help you choose the tone to give you natural and long lasting results.
It is recommended that you obtain a patch test 24-48 hours prior to your treatment, if you have never used any self-tanning products before or have sensitive skin.
We recommend that you wear loose fitting clothes after this treatment to avoid rubbing and avoid pale colours which may be prone to staining, also please bring a pair of flip flops.

Prices
Fake Bake is the first superior self-tan to combine naturally derived tanning agents, guaranteeing longer lasting, natural-looking results that compliment your skin tone.
Fake Bake Original Spray Tan:
Full Body
(30 mins)
£20.00
Half Body
(15 mins)
£14.00
Legs
(15 mins)
£10.00
Fake Bake Double Dark Spray Tan:
Full Body
(30 mins)
£20.00
Fake Bake 60 Minute Spray Tan:
Full Body
(30 mins)
£25.00
The professional spray tan application is the fastest and most convenient way to enjoy a quick and easy fake bake application.
Signature/Tanning Drops - Add them to your spray tan.
£3.00
What are they? - Everyone has areas of their body that contain less natural pigment, which will mean it will always be harder to tan. It was in this knowledge that 2015 saw the launch of Fake Bake Signature. The objective of this bespoke tanning experience is to help bronze those hard to tan areas of the body, whether it is your legs, chest, face or another area where you struggle to achieve the same depth of colour, or maintain both a natural and self-tan.
Under 18's
Unfortunately HD Brows and LVL Lashes are not available for anyone under the age of 18 or for those who are pregnant or breast feeding.
All other treatments that I offer are available to under 18's only with full parental consent.
The treatments for under 18's will be discounted by 25% from the prices quoted above, except Gelish Nails which will be discounted by 15% from the prices quoted.
Opening Hours
Mon - Tue

10am - 8pm

Wed - Thu

9am - 8pm

Friday

9am - 6pm

Saturday

Please Ask

Sunday

Closed

Closed on Bank Holidays
Booking Appointments
All appointments need to be booked in advance.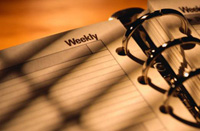 To book an appointment please text 07771 697598 or click here to email.

If you are unable to make your appointment, please contact me 24 hours prior to your treatment or a cancellation fee will be charged.
Payment
Georgie's Beauty Box only accepts cash and cheques (with cheque guarantee card) for treatments