High Definition Brows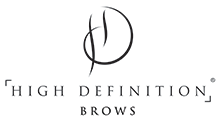 High Definition Brows the ultimate in well-groomed, high definition eyebrows that puts celebrity beauty within everyone's reach at an affordable price.
High Definition Brows is the unique, seven-step eyebrow shaping treatment that focuses on design. It involves an innovative combination of techniques, including tinting, waxing, threading and tweezing.
Your eyebrows are a vital part of your personality. Not only do they frame your face, over 70% of your facial expressions depend on them. And that's why the right brow shape and colour can take years off you.
Every High Definition Brows treatment is exclusive, as your stylist will assess the shape of your face and colouring before creating a bespoke brow, tailored exclusively for you. Even if you have sparse areas, hope is not lost! Your expert stylist will work with you to create a personalised regrowth programme to achieve your perfect brows.
The treatment is suitable for nearly all brow types, and for both men and women.
As a branded treatment, every treatment is performed using the specially formulated range of High Definition Brows products, ensuring the quality of treatments is consistently high.
A patch test MUST be carried out 48 hours prior to your treatment.
Maintain your perfect brows at home with Make Up by High Definition Brows – a professional range of brow products including pencils, powders, brushes and shading palettes.
For frequently asked questions about High Definition Brows click here
Prices
HIGH DEFINTION BROWS
(45 mins)
£25.00
Your first High Definition Brows visit will be a one hour treatment time.
Under 18's
Unfortunately HD Brows and LVL Lashes are not available for anyone under the age of 18 or for those who are pregnant or breast feeding.
All other treatments that I offer are available to under 18's only with full parental consent.
The treatments for under 18's will be discounted by 25% from the prices quoted above, except Gelish Nails which will be discounted by 15% from the prices quoted.
Opening Hours
Mon - Tue

10am - 8pm

Wed - Thu

9am - 8pm

Friday

9am - 6pm

Saturday

Please Ask

Sunday

Closed

Closed on Bank Holidays
Booking Appointments
All appointments need to be booked in advance.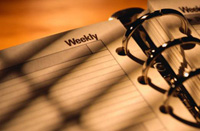 To book an appointment please text 07771 697598 or click here to email.

If you are unable to make your appointment, please contact me 24 hours prior to your treatment or a cancellation fee will be charged.
Payment
Georgie's Beauty Box only accepts cash and cheques (with cheque guarantee card) for treatments