Eye Treatments
As a reputable Beauty Therapist and one that cares about it's clients health and wellbeing, we ensure that before any eye tinting treatments take place, you undergo a skin patch test 24 hours prior to your first treatment. This will verify any allergic reaction or sensitivity you may have to the products we will use.
Tinting
Eyelash tinting is particularly useful for people who are too busy to apply make up every day, or who are involved in sports such as swimming and want to simulate to effect of mascara without having to constantly re-apply it. It is also beneficial for contact lens wearers who do not like using mascara.
Eyebrow tints can change to the whole appearance of your eyes, and accentuate your bone structure. If your brows are particlarly fine or light coloured, this is an excellent choice for you.
Prices
| | | |
| --- | --- | --- |
| Tinting | | |
| Eyelash Tint | (15 mins) | £15.00 |
| Eyebrow Tint | (15 mins) | £8.00 |
| Eyelash / Brow Tint | (30 mins) | £20.00 |
| Eyelash / Brow Tint & Brow Wax | (60 mins) | £28.00 |
LVL Lashes by Nouveau

CREATED EXCLUSIVELY BY NOUVEAU LASHES, THE LVL LASH LIFT IS THE REVOLUTIONARY NATURAL LASH TREATMENT TAKING THE BEAUTY INDUSTRY BY STORM
The LVL Lash Lift is the revolutionary lash phenomenon that reveals your natural lashes in all their glory. Exclusive to Nouveau Lashes, the LVL effect is about freedom. The Lash Lift is a revolutionary eyelash treatment which is designed to lift your natural lash at the root, creating the effect of longer, lifted lashes. With immediate results lasting between 6 and 8 weeks, it is the perfect treatment for people with a low maintenance beauty regimen, busy lifestyle, allergies and hay fever, or just those who want to make the most of their natural eyelashes!
Michelle Keegan, award-winning actress and Nouveau Lashes Brand Ambassador has been a long-time devotee of the super-natural lash effect of LVL.
A patch test MUST be carried out 48 hours prior to your treatment.
Prices
| | | |
| --- | --- | --- |
| LVL Lashes | (60 mins) | £45.00 |
Under 18's
Unfortunately HD Brows and LVL Lashes are not available for anyone under the age of 18 or for those who are pregnant or breast feeding.
All other treatments that I offer are available to under 18's only with full parental consent.
The treatments for under 18's will be discounted by 25% from the prices quoted above, except Gelish Nails which will be discounted by 15% from the prices quoted.
Opening Hours
Mon - Tue

10am - 8pm

Wed - Thu

9am - 8pm

Friday

9am - 6pm

Saturday

Please Ask

Sunday

Closed

Closed on Bank Holidays
Booking Appointments
All appointments need to be booked in advance.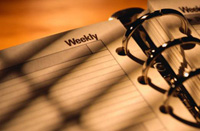 To book an appointment please text 07771 697598 or click here to email.

If you are unable to make your appointment, please contact me 24 hours prior to your treatment or a cancellation fee will be charged.
Payment
Georgie's Beauty Box only accepts cash and cheques (with cheque guarantee card) for treatments